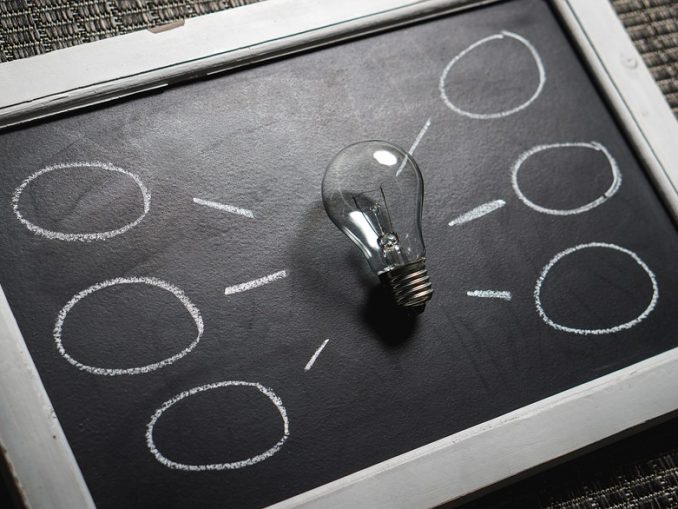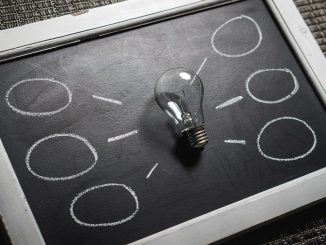 Mind mapping is a visual rendition of information via a diagram. Mind mapping is usually used for sketching out a plan, brainstorm ideas or to create concentrate guidelines as to how to materialize a plan.  Generally, a single word or idea is placed at the center of a mind map and other texts and ideas are then interwoven and added to that mind map. This gives a vivid visual presentation of how an idea can be materialized. This is much more effective than presenting raw data in some boring format that has some kind of sleep-inducing effects on the targeted audience.
Everyone needs to organize ideas and find connections and associations at some point in time. And nothing's better at organizing ideas than a visual format. But doing it on paper is too cumbersome to make it of any real use.
Mind mapping is especially important for web designers, whether the task at hand is a simple logo design or a complex app development. The good news is that a host of mind mapping tools makes it easier to do it without a hitch.
Let's take a look at the popular and preferred tools you can use for mind mapping.
Bubbl.us
Bubbl.us is a free, web app that helps you create a mind-map the simple and easy way. All you need is Flash-player. The practical functionality of the tool makes it apt for mapping out ideas in a linear branching manner.
Coggle
Coggle is another free online app that lets you create a visual mind-map you can view on the website while you collaborate with others. The custom color schemes, image support and detailed history of additions and alterations make it one ideal tool.
FreeMind
FreeMind is a free tool for cross-platform usage as long as Java is available. The effective set of features and varied export choices make it ideal whether you work alone or collaborate with colleagues.
i2Brain
i2Brain lets you divide every mind-map you create into separate phases. This makes it possible to work on a single phase at one time or view it as an entire map complete with all the phases.
iMindMap
iMindMap is another tool of the same category as FreeMind. The best feature of this tool is that it mimics the non-linear thought process of the brain. This makes it quite an appropriate option for web designers.
Mapul
Mapul is a web-based service that lets you generate original, hand-drawn mind map renderings. It is a subscription-based option. But you can test-drive it from mapmyself.com. Once you are satisfied, get the Silverlight plug-in to use it.
MindMeister
MindMeister offers an enhanced set of features and functionalities for both Android and iOS. You must choose the subscription option based on the support level you desire to access and the output formats you require. But you do get a free trial period before that.
MindCad
MindCad is an app suitable for Mac only. The feature that makes it suitable for your mind-mapping necessities is its capability to link to your website, desktop, other sites and documents.
MindNode
MindNode is ideal for Apple devices. The minimalist UI lets the mind-map to be at the focus while the branches irrelevant to your present work disappear. Seamless integration between desktop and mobile versions and different export options also make it perfect.
MindPlan
MindPlan is available at no cost for personal use. It has the capability to integrate with Lotus Notes with ease. It also offers the option of XML import and export for the mind-maps you create.
StormBoard
StormBoard is a web app that works across devices. The HTML5 app offers a great way to collaborate and also has some singular output or mapping options. You may get it at no cost for up to five users, but you need to get a subscription for more users.
TopicScape
TopicScape is a unique mind mapping tool that offers a 3D view of the branching. This landscape like visual makes it much easier for you to get a glimpse of every relevant detail at once.
WiseMapping
WiseMapping is an open-source mind-mapping app based on HTML5. This makes it possible for your web developer to add and alter it to suit specific requirements. It's available on their website and also for closed intranets.
Wridea
Wridea is more of an assortment of useful tools to make online idea management and collaboration easy. With this free, web app you can capture and develop ideas. It isn't a strictly mind-mapping tool though.
XMind
XMind is available as open source and free to download. It supports the Office formats; so, you can export the mind-maps directly. It also enables to output in formats readable with competing tools. It can render a Gantt chart and deal with multiple media types.
Choose one that works for you and organize your ideas with ease and efficacy.