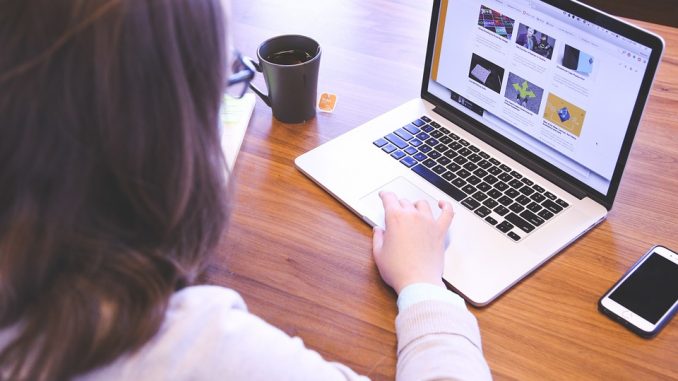 Jquery is becoming one of the most sought-after skill-set for any web designer, it is such a powerful tool these days for front end development. It can provide more interactive user experience with very limited effort. Jquery plugins are becoming more and more popular among the web design community mainly because of its simplicity and effectiveness. Anybody with very basic programming knowledge can easily customize and install a jquery plugin in his web design project. There is a huge repository of free jquery plugins online, new plugins are being added constantly each day.
Finding quality fresh jquery plugins from the huge repository can often be a tough task for a common man. Here we are doing the research part for you and here is a showcase of more than 15 high quality fresh free jquery plugins for web designers and developers. All these plugins are linked to its original source.
Arctext.js – Curving Text with CSS3 and jQuery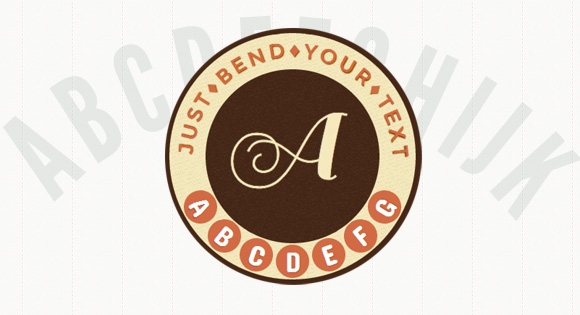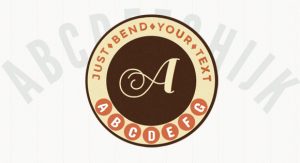 While CSS3 allows us to rotate letters, it is quite complicated to arrange each letter along a curved path. Arctext.js is a jQuery plugin that let's you do exactly that. Based on Lettering.js, it calculates the right rotation of each letter and distributes the letters equally across the imaginary arc of the given radius.
Responsive Img – a jquery plugin
Using a PHP file, Responsive Img creates new images on the fly the first time they're needed and puts them on your server.
Therefore, you can add Responsive Img to any site, without creating new images.
Responsive Img takes pixel ratio into account and uses larger images for Retina display and displays with other pixel ratios.
typeahead.js – a fast and fully-featured autocomplete library
Twitter has open sourced a very nice project named Typeahead.js for building smart auto-complete form fields.
It comes as a jQuery plugin shows suggestion as-users-type and can feature top suggestions with the help of styling.
Jquery Joyride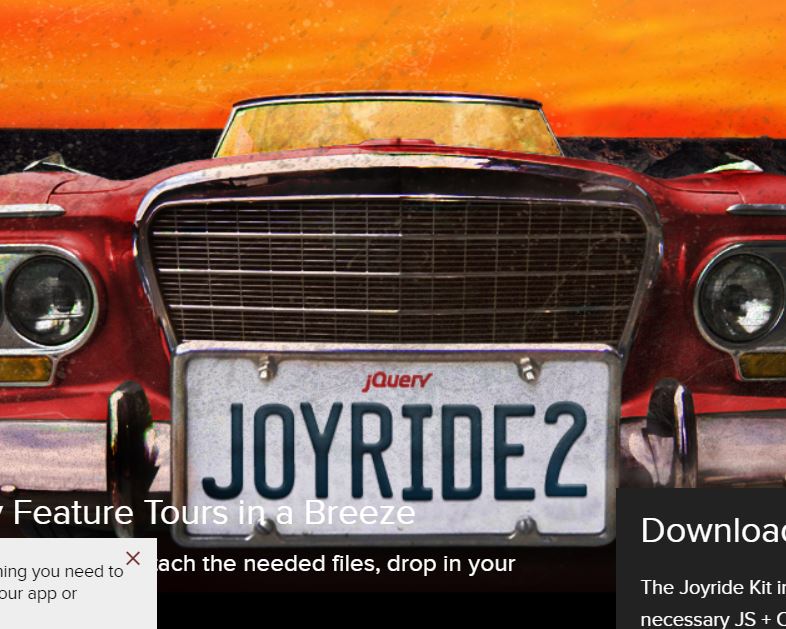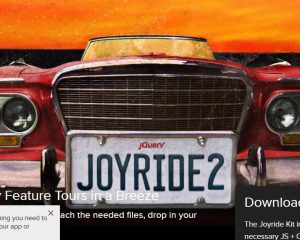 Joyride is extremely flexible and lets you take control of how people interact with your tour. We programmed it to be cross-browser compatible with modern browsers and even used some fancy CSS to avoid images. Now let's see just how easy it is to take your first ride without getting the fuzz involved.
FitText – Jquery Plugin
FitText makes font-sizes flexible. Use this plugin on your fluid or responsive layout to achieve scalable headlines that fill the width of a parent element.
Reveal: jQuery Modals Made Easy
Reveal Jquery Modal Window Plugin – Reveal is awesome because it's easy to implement, is cross-browser compatible with modern browsers (with some graceful degradation of course) and lightweight coming in at only 1.75KB. What that means for you is that it's fast, sexy and just works. Now let's see how easy is can be to get Reveal working!
Orbit: A Slick jQuery Image Slider Plugin
Orbit: A Slick jQuery Image Slider Plugin
Sick of confusing and bloated image sliders that never work?
Rock ZURB's Orbit for a mere 4KB
Note: Works best in Chrome, Safari, FF3.5+ ( but is tested for IE7+, FF3.5+, Chrome, and Safari )
Tablecloth.js – Making HTML tables suck less
We've all been there. Either you're redesigning a large site or working on a completely new one… styling tables is typically tedious and time-consuming. If you'd rather spend your valuable time making the other elements of your site pretty, use a tablecloth to do the heavy lifting.
Picker
A jQuery plugin for replacing default checkboxes and radios. Replace those boring default checkboxes and radio inputs with a custom picker.
ResponsiveSlides – Responsive slider plugin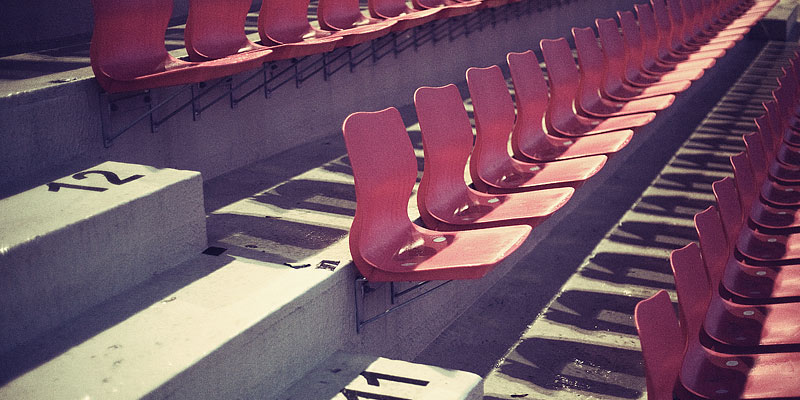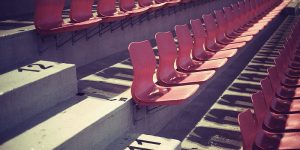 ResponsiveSlides.js is a tiny jQuery plugin that creates a responsive slider using elements inside a container. It has been used on sites like Microsoft's Build 2012 and Gridset App. ResponsiveSLides.js works with a wide range of browsers including all IE versions from IE6 and up. It also adds CSS max-width support for IE6 and other browsers that don't natively support it. The only dependency is jQuery (1.6 and up supported) and that all the images are the same size.
Custom scrollbar plugin that's fully customizable with CSS. Features vertical/horizontal scrolling, mouse-wheel support (via jQuery mousewheel plugin), scrolling buttons, scroll inertia with easing, auto-adjustable scrollbar length, nested scrollbars, scroll-to functionality, user-defined callbacks and much more.
Flipping Circle Slideshow
A simple circular slideshow where we flip the image in order to navigate.
It's an experimental concept and the idea is to flip a circle in a specific angle depending on which spot of the circle we click. There are three different possibilities for each side: top, middle, and bottom. For example, when clicking on the top right part of the image, the circle will flip in the associated angle, making it look as if we press down that part and reveal the next image that is on the back face of the circle.
stickyMojo – contained sticky sidebar jQuery plugin
stickyMojo is a contained sticky sidebar jQuery plugin brought to you by MojoTech. It is lightweight, fast, flexible and compatible with Firefox, Chrome, Safari, and IE8+. It will degrade gracefully in older versions of IE.
PageSlide
Clicking on a button or link slides the page over to reveal a hidden pane,
one that usually contains secondary navigation, a form, or additional information.
Sidr – jQuery plugin for creating responsive side menus
Sidr – The best jQuery plugin for creating side menus and the easiest way for doing your menu responsive.
Spectrum – The No Hassle jQuery Colorpicker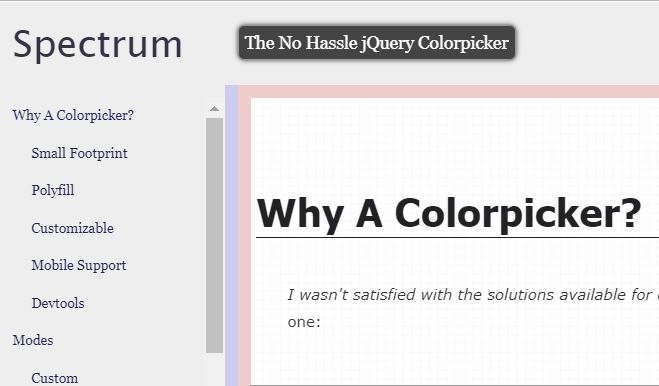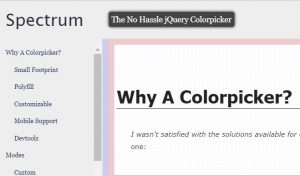 The No Hassle jQuery Colorpicker which is lightweight and easily customizable.
Super Scroll Orama
Superscrollorama is powered by TweenMax and the Greensock Tweening Engine. Go to greensock.com for documentation on how to use it. Why Greensock/TweenMax? Great performance, ease-of-use, expandability and basically because it is awesome.