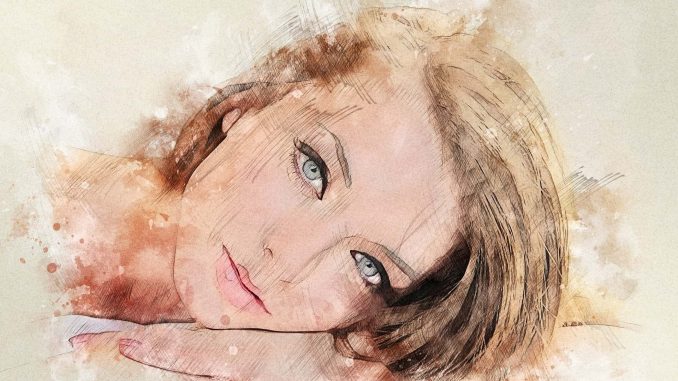 Improve your digital portrait painting skills
Hey! What's up! I'd like to talk to you about ways to improve your digital portrait painting skills. Here are the 5 tips or exercises to improve your portrait painting skills in Photoshop digital arts. Let's get started!
Number 1: Study facial features.
My first tip to improve your portrait painting skills is to do studies of facial features. If you struggle painting lips for example, make a series of lip studies. Even quick and rough studies can help a lot. These quick studies of facial features usually don't take up too much time so the chance of getting frustrated is smaller.
Number 2: Make a quick sketch.
My next tip is to make quick sketches and set yourself a time limit. Improving your skills is all about practicing, a LOT. Making quick sketches and limiting the time to 10 minutes for example enables you to get a lot of practice in a short amount of time. Also, don't worry about the end result too much but think about the exercise itself and you are working on improving your skills with every sketch you make.
Number 3: Use the right hues of color.
Of course it is a lot of fun to make colorful portrait work but working in color is a lot harder than working in black and white. Values are extremely important when you want to make realistic portrait paintings. You can use all the right hues of color, but when the value is off the portrait won't look very realistic. Specially when working with for example a skin palette colors. So working in gray scale is a great practice. When you make value paintings, you can focus more on shapes, edges, details in the facial features, etc. Once you are more confident painting portraits, you can switch to full color paintings or you can use coloring techniques to color your black and white portrait paintings.
Number 4: Learn construction.
My next tip is to learn construction, study the Loomis technique for example. Learning construction like this, helps you to decide where the facial features should be placed in your portrait painting. The head can be divided into three equal parts for example giving you markers for the hairline, the eyebrows and the underside of the nose. Learning techniques like this is a great way to practice measuring in your portraits and doing exercises with these techniques will improve your portrait paintings.
Number 5: Draw over your reference photos.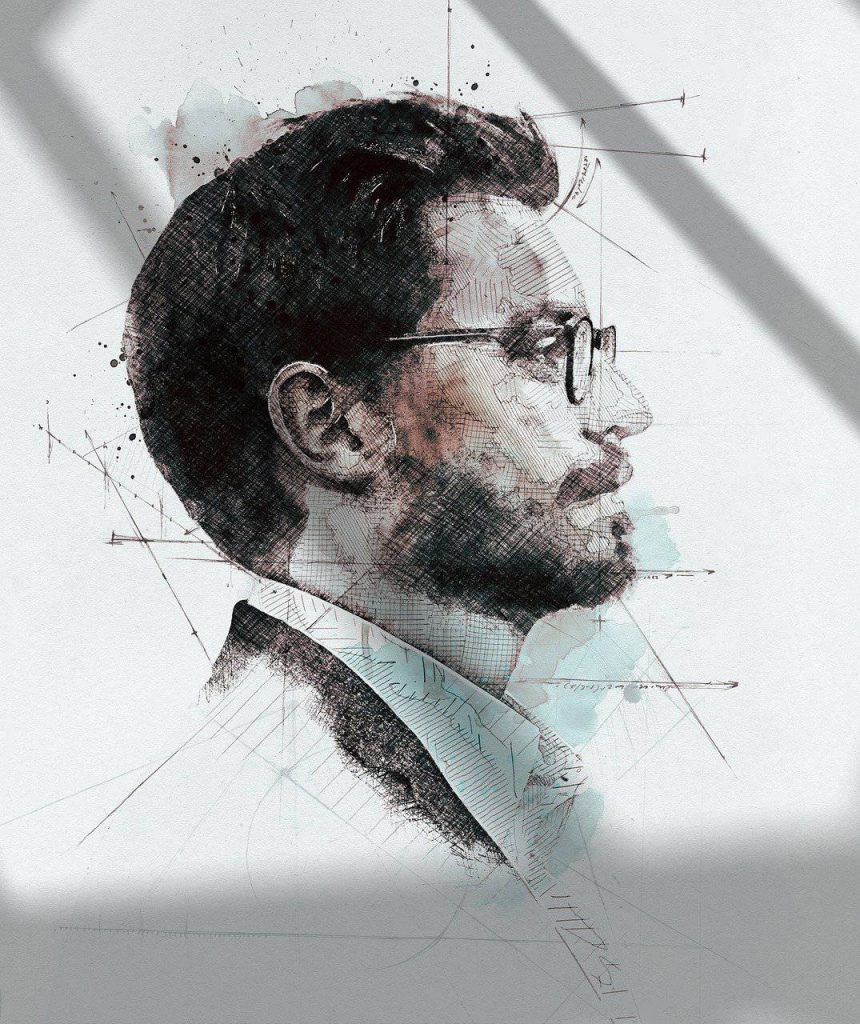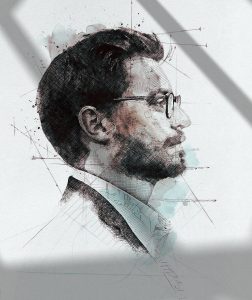 My final tip is to draw over your reference photos. This is a way to study construction by drawing over a photo and thinking about the basic shapes of the face. There are different ways to use this technique. You can make a rough lay over on your reference photo and copy these lines. You can then use this 'line art' to build up your painting, giving yourself a head start. You could also make an even more abstract layover of your reference, using mostly angular shapes. This makes the shapes very simple and easy to duplicate. This time, don't just copy the line art, but draw it yourself. It is a wonderful exercise to improve your hand eye coordination. Next, you can use this abstract line work to build up your portrait painting. But perhaps you are not too confident about your drawing skills yet. What you can do is make a more detailed line drawing on top of your reference. People might say this is cheating, but I think it's still a great practice since it will help you understand the structure of the face.
In time you will become more confident and continuously make your steps more challenging. So just go ahead and make the line work as detailed as you feel is needed for your skill level and use that line drawing as a base for your painting.
And remember, you're not a cheat as long as you don't claim you drew it by hand. Just enjoy the practice! These were my 5 tips to improve your portrait painting skills. I hope you liked these tips and you have learned from it.
Other great websites and resources: https://medium.com/@jaejohns/10-best-digital-painting-tutorials-to-help-you-paint-like-a-master-30b6b75a34d5
https://www.ctrlpaint.com/dp101-1