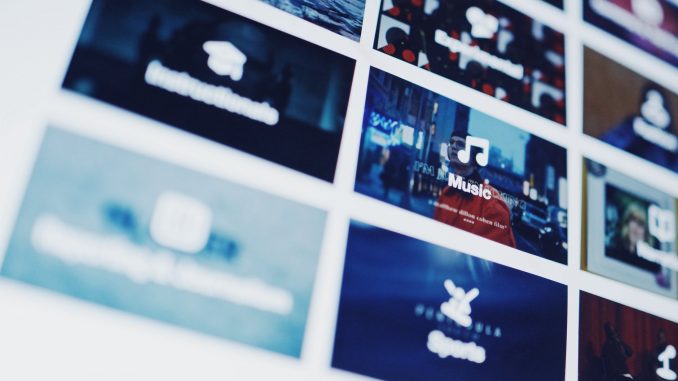 Designing a website is a work of art and it requires complete knowledge of the latest tools, trends, and techniques. There have been new design trends coming in limelight from time to time and this changing trend has been there to attract and influence website visitors in a positive manner. As we move further with the latest design technologies, the web today is changing dynamically with vibrant updates. New website designs are aimed at easing the access of information, networking with social contacts and accomplishment of other tasks. Out of all the trending designs of the year, these 15 designs have gained a top spot among various other design techniques.
The introduction of CSS3 and HTML5 has completely changed the whole design approach in a progressive manner, designers got the much-needed momentum to try out and explore various new design techniques purely using CSS and HTML.
Here is a collection of top 15 most talked-about web design trends to watch for!
Responsive Single-Page Designs

The trend of responsive web layouts has been there for some time and is there for a prime motto of creating a single design matching all the devices available. However, designing websites on a single page is the latest trend followed nowadays. The combination of the responsive design of a single page website is trending a lot among the designers of today.
Retina Display Support
Devices with retina displays have been already introduced to the consumers that are capable of displaying high-resolution media. So, the latest trend follows with creating high-resolution retina-display compatible web pages.
Fixed Header Bars & Mobile Navigation
Making navigation easy has been the prime task of all the web designers. Following this concern, fixed header bars have been introduced at the top of a web page that is visible continuously at the top of the web page to provide easy access. Also, mobile navigation links are gaining popularity that provides ease of navigation to the user while navigating through the site.
Fullscreen Backgrounds & Typography

The idea of full-screen backgrounds and attractive typography is a brilliant attention grabber for visitors. A proper fitting provides a pleasing design to the viewers giving an extra edge to the website design.
Transparent Elements
CSS3 provides advanced properties for adding transparency to web page elements. This transparency provides a lively look to the web page design and is trending a lot.
Simple and Minimal Landing Page
The latest idea for selling products online is to keep the website simple and focus on a minimalist view for core focus on the product.
QR Codes
Barcodes have been replaced by Quick Response (QR) codes. These codes have evolved to catch up with the fast response needs. These codes have found a place on websites to provide quick access to coded data.
Illustrative Web pages

Illustrations are a better way of capturing the attention of a visitor. Creating illustrative web pages requires artistic and creative skills to create appealing designs.
Infinite Scrolling
The idea of infinite scrolling has been over the internet for some time, but it is now that this design has gained a spot in trending designs.
Featured Homepages & Sliding Panels
An example of illustrated webpages lies in featured homepages describing the website and regularly sliding panels highlighting products at the top of the page.
Animations & Circular Elements
Animations are an excellent approach to holding the attention of the visitor to the website. Animated effects are used to graphically describe a particular product/service for which the website has been built. While, the use of circles for description purposes is an easy, clean and compatible with every layout.
Vertical Navigation

Vertical navigation panels have not been a famous design for various web sites. While many creative designers have attracted other designers to this view by creating some elegant designs and has put this design into the latest trends.
Social Media Badges
The success of a website depends primarily on the marketing of a website. Marketing through social media is becoming a vital component of successful marketing of a website. Almost all the online social communities have their own badges for sharing on different websites that can be pinned at any place in a layout over an article or a blog. These badges help a reader quickly share the content of a website on popular social networking websites.
Deep Box Shadows
Deep shadowed boxes are trending in web designs today, where the shadows of boxes infused with the modern designs of a website provide an attractive effect. This effect gives an amazing look to the website without reducing the aesthetic value of the website. The implementation of this design seemed to be difficult before because of the need for long and difficult codes of Javascript or some other elements. With the introduction of CSS, this design can be created with simple script code.
Blurred Backgrounds

The use of a blurred background adds to the depth of a website and enhances the visual interest of the viewer. This design helps to grab the attention of the viewer towards the main content or visual elements of a website. These designs also translate easily to mobile versions of websites without compromising on the impact of the design. The background added is not meant to provide any message to the viewer; rather, it is there to provide a viewpoint that the content visible clearly holds more significance.
All these designs have gained a high popularity among designers and have been proved very successful in attracting a huge number of visitors. The user interface is the first preference for the design of a website that is created today, which these designing trends aim to provide to the user. A lot of examples can be found over the internet with the implementation of these latest design trends.